Green fields Colony Faridabad Maintain & promoted by Urban Development Company Pvt. Ltd. Having head Office in Cannaught place New Delhi. The Company was into Real Estate Since 1953. Greenfield Colony is on opposite side of Ashoka Enclave. Its again the Most closest place to buy Flats for sale in Greenfield Colony Faridabad to Delhi. The Delhi Boarder is only 3 km away in Aravalli Hills. Moreover the Size of greenfield Colony is about 434 Acres. Greenfield also has NCZ (natural conservation zone) plots. Hence the construction is ban over this area. Greenfield colony faridabad has 3713 plots laid for People/ Builders for constructing to buy house in Greenfield colony Faridabad in the Residential Area in Greenfield Colony. Layout Map of Green Fields Colony Faridabad is underneath. Greenfield Colony Faridabad is in very close proximity for relatives who buy flats for sale in sector 37 fariadabad.
flats for sale in greenfield colony faridabad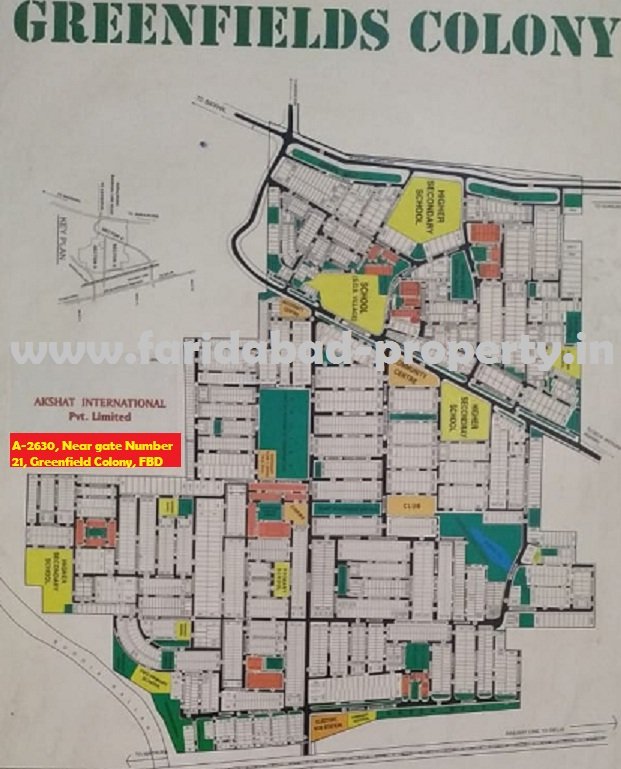 Greenfields Colony Faridabad
Residential Plots in Greenfield Colony faridabad Ranges from 200 Sq yard to 1000 sq yard. Almost 1300 Plots of different Sizes construction been complete. These Dwelling Units ranges from Single House to Independent Builder floors in Greenfield colony Faridabad. Also this colony is furthermore has Block A, B, C. Moreover all Basic Amenities like Road, Sewage, Waste Management, Water Supply is all taken care by the Urban Development Company through Greenfields Colony Faridabad office. Also all grievance taken care by the Company. In Greenfield Colony Faridabad all basic amenities like wide built up road, Street L.E.D Lights, Sewage and regular drinking water supply has be done. Also the people who buy flats in Greenfield colony faridabad enjoy well develop parks with swings for children.
Also these is a well develop community centre & RWA (A resident welfare association) greenfield colony Faridabad. There is very much availability of 3bhk, 4bhk flats for sale in faridabad in greenfield colony. But finding a smaller unit is little hard to find. Reason behind is most of all plat sizes in green field colony faridabad are bigger in size and most importantly very reasonable to buy. Also the demand to buy 2 bhk flat for sale in faridabad after visiting Greenfield colony diminishes with zeal for bigger flats arises.
buy flat in Greenfield Colony Faridabad A Block
As we enter greenfield colony faridabad through Mathura road, the very Right Side portion is block A Greenfield Colony faridabad. Map above shows all. There are Different Sizes of plot in a uniform size category developed illustrated in Greenfield Colony faridabad layout plan of block A. Hence this is a unique and develop map by faridabad property. People looking to buy flat in greenfield colony faridabad has a numerous options to buy builder flats in green field colony faridabad.
Flats for Sale in Greenfield Colony Faridabad Block B