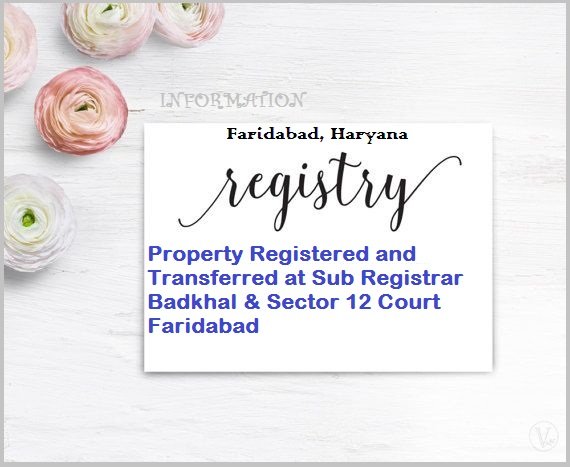 Faridabad Property Registration Office
Getting your Property transferred or Property Registery in Faridabad Your name not a difficult Task in Faridabad. Most of all You Require to have proper Knowledge of Required Documents and Process to Follow for Getting Property Registery in Faridabad Property Registration office.
Government Link for registration – Click Here.
Documents Required for getting property Registery in Faridabad Required at Faridabad property Registration office.
Ecumbrance Certificate
Faridabad Property Details –
Original Old original Registery of Documents(Stamp Paper Documents) proving Current Ownership with all Signatures along with Sub Registrar or Registrar along with Government Stamp. Moreover If Faridabad Property on Power of Attorney, Then all Documents of Attorney.
Proof of Identity of both seller and buyer like Aadhar card, passport, ration card (Only government issued identity card). Both Xerox (Photocopy) and in original to produce on Demand by Registrar.
Pan Cards of Individual or Company.
Duty paid Stamp papers as per New Current Circle rate –
 Original and Xerox Copy of Deed or Documents of Property to be registered.
Original Map under Government Records with tahsildar along with Valuation Certificate.
Process to Get your Property Registered in Faridabad.